Abyss Habidecor Bath Mats and Rugs
Abyss Habidecor rugs and bath mats are high quality, while providing comfort and durability. They are at the top of the luxury market because they use the finest materials, fibers, cotton, linen, silk and an acrylic blend that is softer and more absorbent than other brands. Habidecor offers hand-guided tufting or computer generated weaving.You can clearly see the attention to detail.
If you do not see what you are looking for, please call our store. If you are in the vicinity of Boca Raton, Florida, stop by and our professional staff will be happy to help you with all your needs.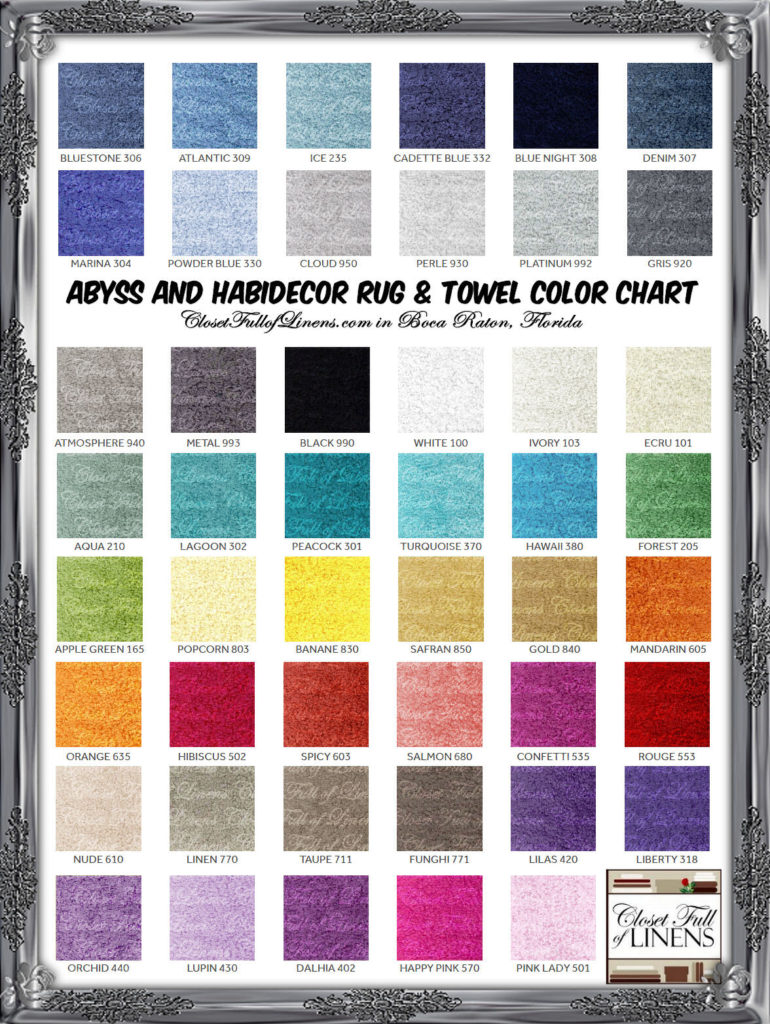 Abyss-Habidecor rugs & bathmats